In celebration of Women's History Month, we would like to take a moment to introduce you to Mary Franklin.  Mary is a Woman Survivor of Homicide.  She is one of many women who have transformed her pain and anger into power and action by forging a path for other women survivors of homicide. Mary is the founder of Melvin's Mission, an organization devoted to supporting women survivors of homicide.   Louis D. Brown Peace Institutes President and CEO Tina Chery recently interviewed Mary. 
Tina: Who was Melvin Franklin and what happened?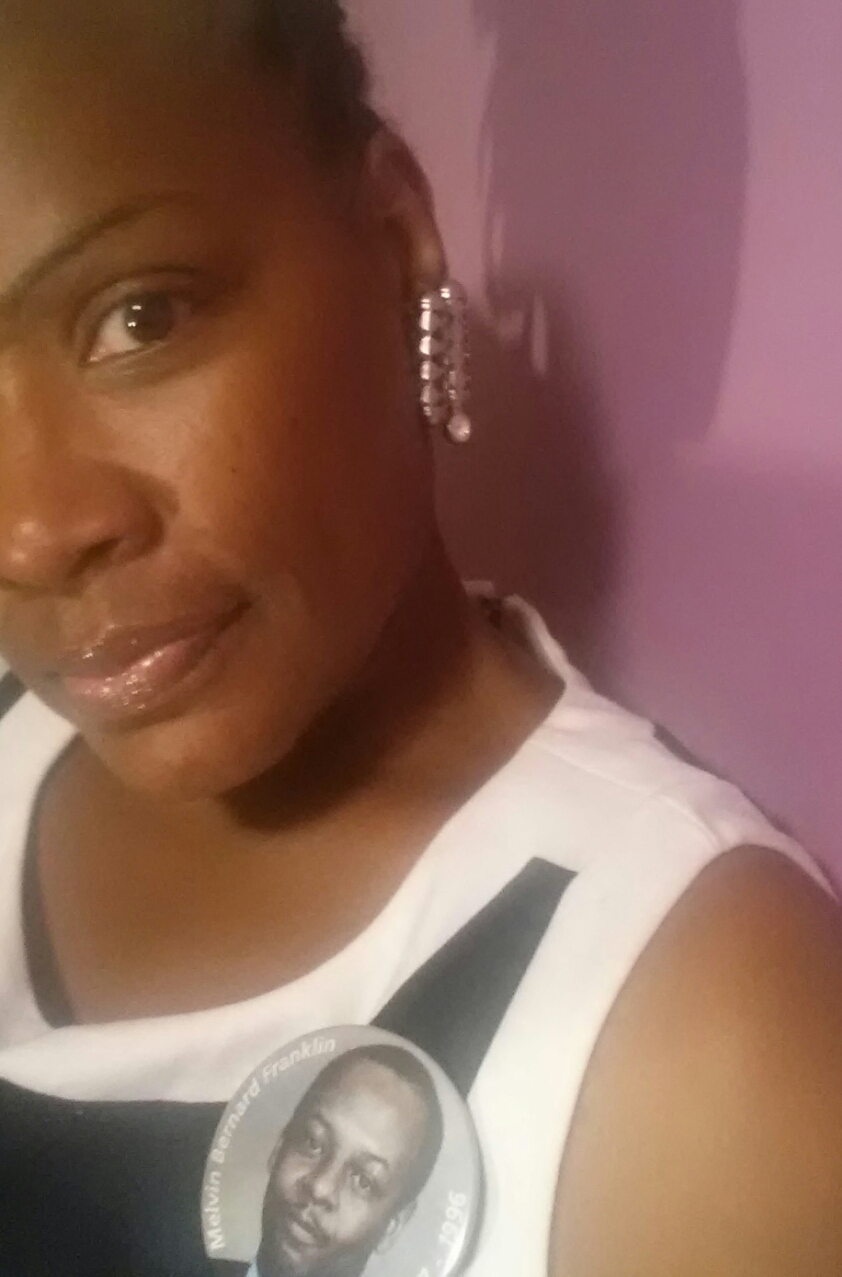 Mary:  Melvin was a husband, a father, a minister, a friend to many. He was a very kind and calm person. Melvin had a smile that could just literally break up any confusion and bring peace and calm.  He was the type of man – we were opposites (I was more fiery) but he never tried to change me.  He always allowed me to be who I was.
In October 1996, he was coming home from working at Logan Airport as a sky captain for Northwest airline.He did what he never did – he took public transportation instead of driving. He was maybe 20 yards away from our house and his presence interrupted a robbery.The intended victim got away, and he was murdered.I heard the shots from our house.
Tina: What or who was helpful after the murder of Melvin?
Mary: No one.  Later on it became God, my faith - really seeking him in trying to figure out why.
Tina: What was your inspiration to learn how to live again and when did you begin?
Mary: When my children became of the age where they didn't need me anymore – it forced me to deal with myself and deal with the house being quiet – I could really hear my own thoughts now.
Tina: Tell me about Melvin's Mission and your motivation for establishing this program.
Mary: My motivation for creating Melvin's Mission was literally his murder and the fact that it took me, I would say, 10..11…12 years to really, really deal with the whole homicide thing.  And to some people that seems like a very long time.  In that time, I was making a lot of mistakes detrimental to myself.  Then I got some one-on-one therapy and started rebuilding my self-esteem. 
I had to do it all by myself – no help, no program was there.  Melvin's Mission is a day program for women survivors of homicide – every woman who has lost someone or been affected by a homicide.
Tina: What is unique about Melvin's Mission? In what ways do you feel that this program is important?
Mary:  It's something never been done before.  It allows women survivors of homicide to not dwell so much on the homicide but to redirect themselves – build their power and self-esteem, to look at her and her needs and find a purpose for her pain project.
Tina: How is this program different from other survivors programs?
Mary:  Because it's the first program.  Everything else is groups or moms who lost kids – every woman can be involved [in Melvin's Mission].  It gets women out of the house 3 days per week for 3 hours and build relationships.
Tina: Who is a woman survivor of homicide?
Mary: Women survivors of homicide are every woman – a mother, wife, sister, auntie, grandmother… Any woman impacted by homicide.
Tina: How can people get involved in your work?
Mary: By education in spreading the word – we, women survivors of homicide, are out there and need to be included, we are all in this together.
By giving donations:
  Any art supplies
  Paper- Writing supplies
  Computer
  Color Printer and Ink Cartridges
   Volunteering time and skills – especially for typing, organizing and editing/formatting
Listen to Mary speak at the Tuesday's Talk Survivor's Series
What: Dinner and Conservation with Mary Franklin
"I'm Every Woman"
When: Tuesday, April 22, 2014
Time: 5:30-7:30
Where: 1452 Dorchester Avenue, 3rd floor
Q & A will follow after Mary's Presentation.
RSVP to Rachel@ldbpeaceinstitute.org