Next Monday, September 21 is International Day of Peace!
The United Nations General Assembly has declared this as a day devoted to strengthening the ideals of peace, both within and among all nations and peoples.
The theme of this year's commemoration is "Partnerships for Peace - Dignity for All" which aims to highlight the importance of all segments of society to work together to strive for peace.
The International Day of Peace was established in 1981 by

resolution 36/67

of the United Nations General Assembly to coincide with its opening session, which was held annually on the third Tuesday of September. The first Peace Day was observed in September 1982.
In 2001, the General Assembly by unanimous vote adopted

resolution 55/282
, which established 21 September as an annual day of non-violence and cease-fire.
Little acts of kindness and compassion done by many people create peace.
It's the action of every individual added together that creates change on a massive scale. Your participation is needed.
What you can do to commemorate the International Day of Peace
1. Join our 10,000 Purple Ribbons for Peace Campaign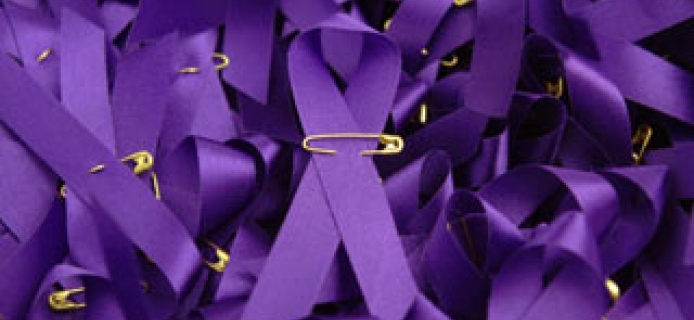 We need volunteers to come to our open house on Wednesdays, September 16 at 4:30-6:30pm and help us make purple ribbons in preparation for Peace day.
Take photos of your service learning projects, share them with others and also remember to let us know how many ribbons you make and how many you shared. Email events@ldbpeaceinsitute.org, tweet and post using #iampeace #peaceispossible.
2. Join the Martin Richard Bridge Builder Fall Campaign Today!
Through October 16th, kids ages 5-18 can get involved and learn about volunteer project ideas by visiting
generationOn.org/peace
or by spreading Martin's message on social media by creating their own peace posters and sharing acts of kindness #nomorehurtingpeople
!
Sign-up to spread peace and kindness or share what you've done. (Be entered to win 1 of 20 $250 grants)

Take action! Get ideas to help you make a difference or spread Martin's message of peace by making a peace poster.

Be Inspired! Learn about what peace and kindness meant to Martin Richard.
3. BeThePeace. Organize your own Peace Event on September 19-21.
Host a walk, meeting, prayer, meditation, meal.... Need inspiration? Check out this guide here.
Go to our UNIFY website (www.unify.org

)

Click "Create Event" on the Map

Input your information

Breathe and smile
4. Join a Global Synchronized Meditation for Peace on September 19, 8pm EST.
Friday, September 19, 8pm EST- Boston
For the last three years, millions of people have come together via our local communities to celebrate the way of peace along.
This year, between September 19th-21st, the peace movement will unify in mass demonstrations of Inner Peace and Social Action. The
goal is to dramatically increase participation and to have events in every city across the globe. In 2012, 248 cities participated. In 2013, 564 groups joined. Last year 1,167 communities joined forces. How many can we create together this year? 2,000 ?
We can do this... Witness the unprecedented collaboration between organizations that is happening across the globe. And the fact that we have seen a fivefold increase in the number of groups since this movement began in 2012.
With your participation, the World Peace Weekend has the opportunity to become the

biggest event in Peace Day History!
Spread the word! #bethepeace.
5. Practice Peace in Your Life. 7 Principles of Peace: Love, Unity, Hope, Faith, Courage, Justice, Forgiveness.
"Peace comes from within, do not seek it without"-Ghandi
Here are a few suggestions:
Forgive one person in your life for something they did, or yourself for something you did to them.

Take a few deep breaths before you walk into the office this week.

Pause before you react to a frustrating experience, and look at the situation from a bird's eye view.
6. Donate to the REST IN PEACE FUND
Grieving Families Need Your Support
Violent crimes exact a tremendous physical and emotional toll on individuals, families and entire communities. Surviving family members of a homicide victim face the additional trauma and stress of having to bury their loved one, often with insufficient financial resources.
Funds for burial and cemetery costs are the biggest and most immediate hurdles a family must address. Families often need assistance with burial costs not covered by the state. These costs include the purchase of a cemetery plot, cemetery fees, certified copies of death certificates and a headstone.
The Peace Institute has established the Survivors' Assistance Fund and is leading a collaborative effort to ensure that financial resources are available to families of homicide victims when they need them most.