Urban Education Leadership Symposium
November 8, 2017 4:30-6:30 Library Lecture Hall
Education and Healing: The Mission of the Louis D. Brown Peace Institute
Dr. Clementina M. Chéry visits the Emmanuel community to speak about her work, its seven core principles, and its relationship to education.
After Tina Chéry's son, Louis D. Brown, was killed in Boston in the crossfire of gang violence on his way to a Teens against Gang Violence meeting, Dr. Chery founded the Louis D. Brown Peace Institute. A long-time member of the Boston community, Dr. Chéry created pathways toward healing and hope that include personal healing, community organizing, education, and political action. The Mother's Walk for Peace, which happens every Mother's Day on the streets of Boston, claiming the right of peace on the streets for the community, is one example of healing that embraces both personal, communal, and political hope.
Co-Founder, President, and CEO of the Louis D. Brown Peace Institute, Dr. Chéry is an internationally rec-ognized expert in the field of homicide response. She is an ordained Chaplain and a Lady of the Order of St. Gregory the Great, the highest honor bestowed by Pope John Paul II on a lay Catholic.
Sponsored by the Emmanuel College Education Department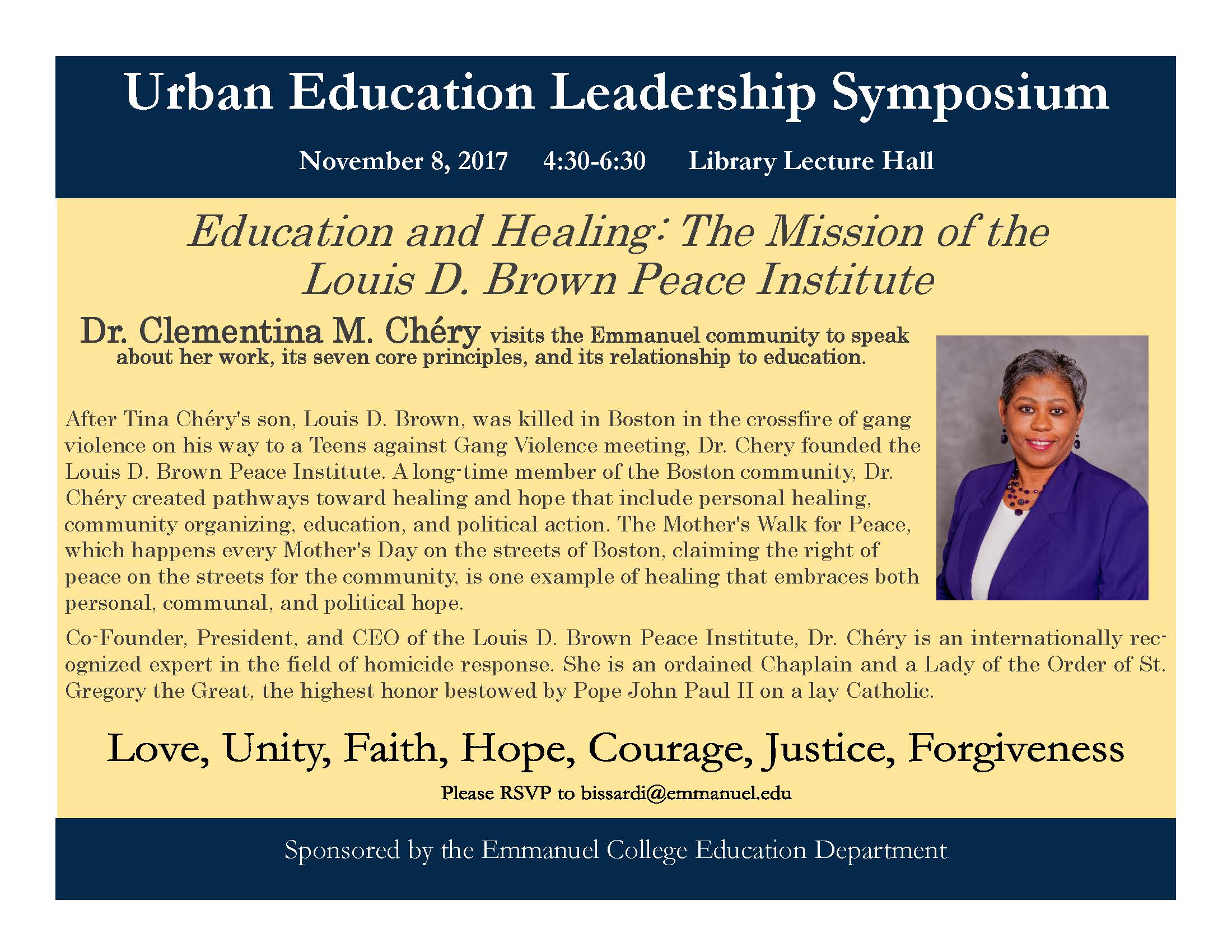 Event Date:
Wednesday, November 8, 2017 -