Our Staff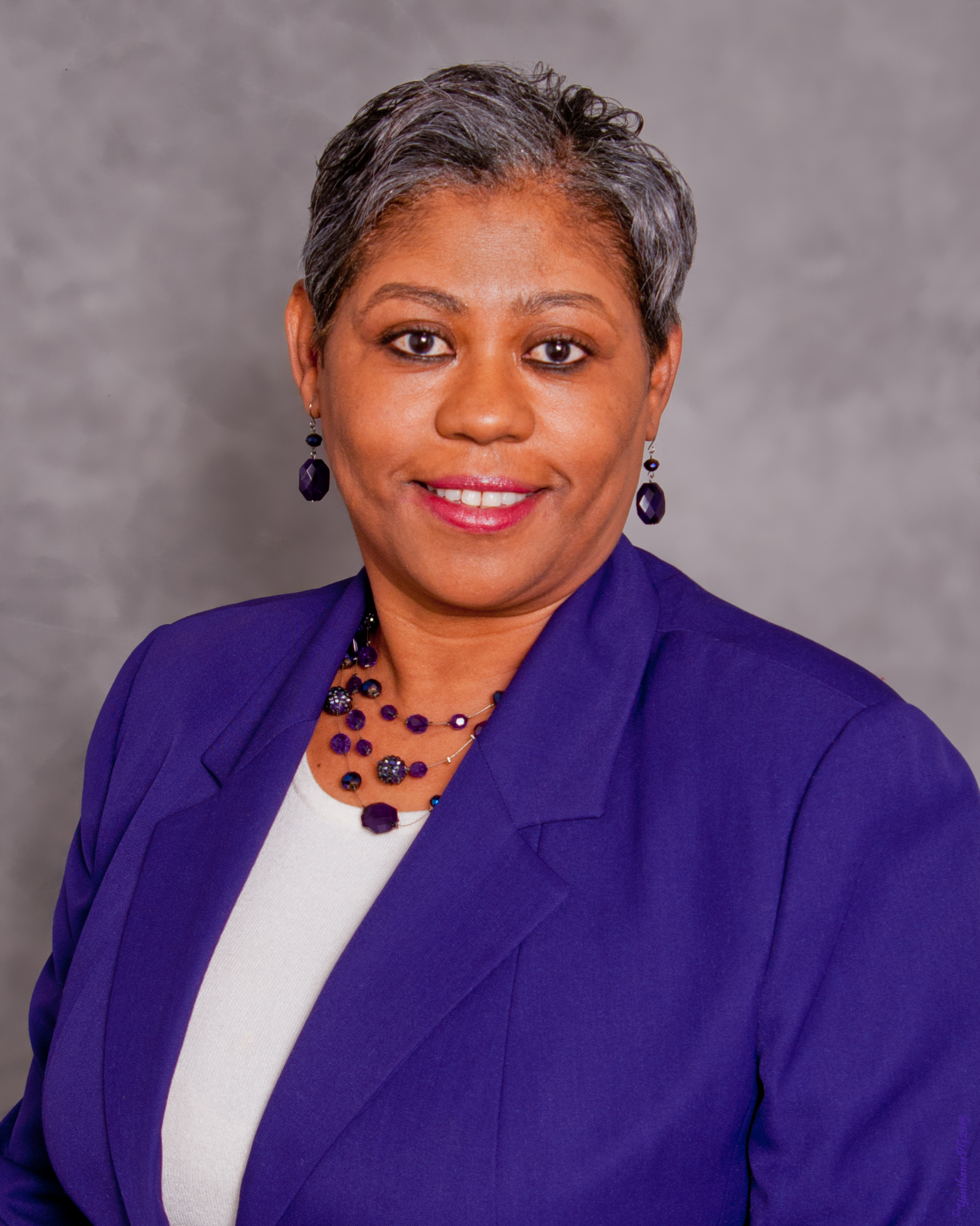 Chaplain Clementina (Tina) Chéry is the founder, President, and CEO of the Louis D. Brown Peace Institute. With over two decades of experience as a survivor serving families impacted by murder, Chaplain Chéry has developed the best practices in the field of homicide response. Her ultimate goal is to transform society's response to homicide so that all families are treated with dignity and compassion, regardless of the circumstances.
Chaplain Chéry and the Peace Institute were selected as 2016 Social Innovators by the Social Innovation Forum in recognition of the Institute's groundbreaking solutions to social problems.  Chaplain Chéry has developed innovative toolss for families of murder victims and the providers who serve them, including "Always in My Heart: A Workbook for Grieving Children" (2011) and the Survivors Burial and Resource Guide (2013). Chaplain Chéry is also coauthor of an article entitled "Homicide Survivors: Research and Practice Implications" published in the American Journal of Preventive Medicine in 2005.
Chaplain Chéry has extensive experience training public health professionals and law enforcement officials to better serve families impacted by murder and interrupt cycles of retaliatory violence. She has trained doctors, social workers, psychologists, street workers, religious leaders, police officers, homicide detectives, and other providers at city and state agencies, hospitals, and community-based organizations. Chaplain Chéry has presented at the National Organization for Victims Assistance conference three times. Chaplain Chéry worked closely with the Boston Police Department to establish the Family Resource Officer position on the force to better serve families of homicide victims.
Chaplain Chéry has received countless awards in recognition of her courageous leadership and tireless peacemaking work. Most recently, Chéry was named one of Boston's 100 most influential leaders of color in 2016 by Collette Phillips Communications, Inc.  She was also given the 2016 Impact Award by Phillips Brooks House Association at Harvard University. In 2014, Salem State University Awarded Chaplain Chéry the Champion of Peace Award.  She was named Citizen of the Year by the National Association of Social Workers in 2011. Chaplain Chéry holds honorary Doctorate Degrees from Regis College in Weston and Mount Ida College in Newton. She was ordained as a senior chaplain with the International Fellowship of Chaplain, Inc. in February of 2012. Contact: tina[at]ldbpeaceinstitute.org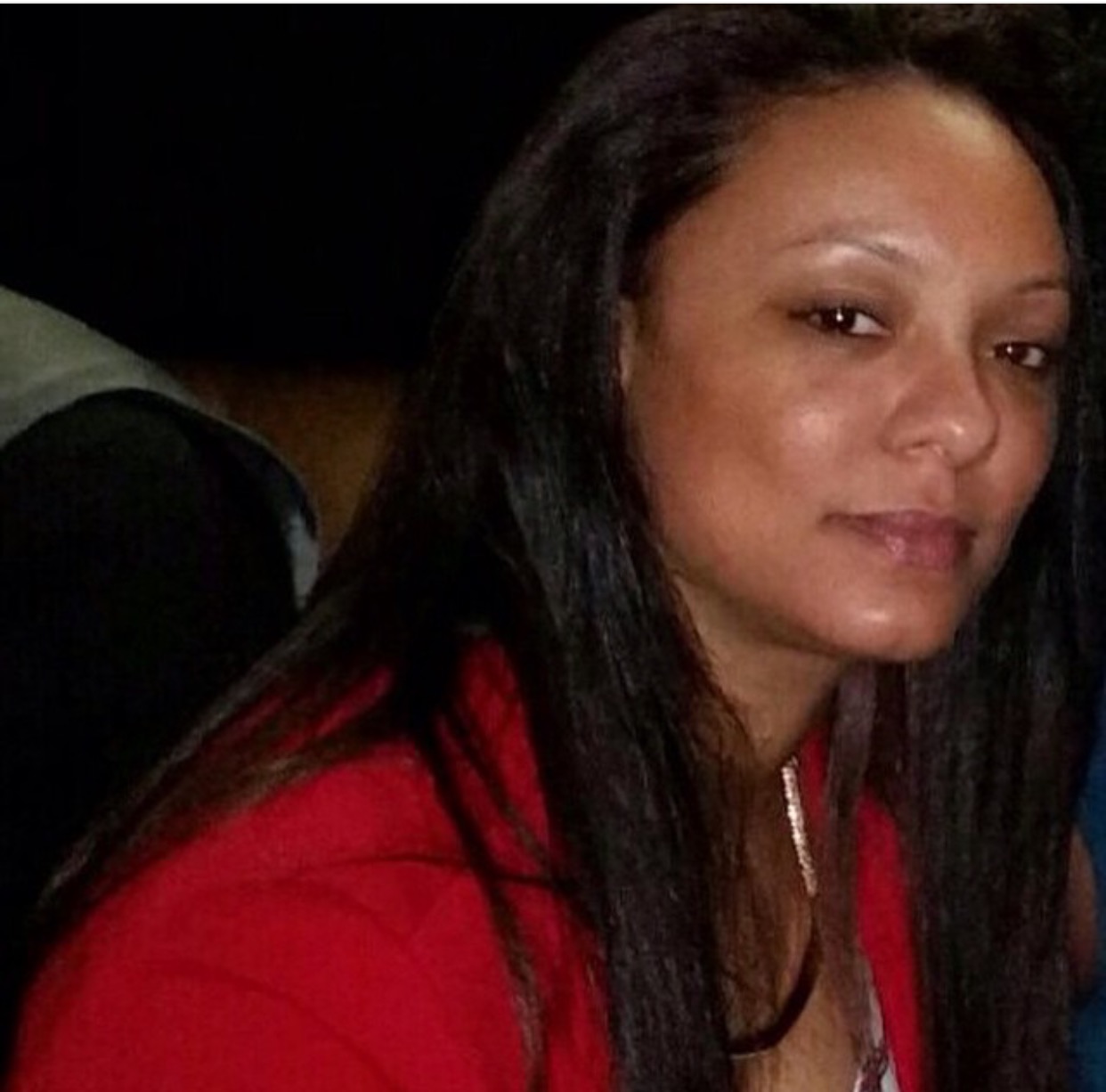 Danielle C. Bennett, Survivor Outreach Services Advocate, was born and raised in Boston, Massashusetts. Danielle was taught to love and respect all people and even with the world and all of its choices, she was taught to believe there was a bigger picture. Danielle grew up by the hands of her parents and many loved ones in her family as well as the many mentors in her community center, the Lee School now named the Perkins Community Center. Threw the dreams and vision of her uncle, the late Anthony D. Perkins, she was shown that her purpose was something greater than her. Though, she didn't realize what that purpose was until the near end of summer of 2012, the life of her cousin, raised like a younger sister's life was tragically taken by the hands of another. Danielle soon started to realize what her uncle was trying to teach her at such a young age. After years of working in healthcare, college courses, and certificate programs and still not finding that one thing she desired most in a career, an opportunity arose that she felt her uncle and cousin simply sent to her inbox. As an advocate, Danielle will work passionately and respectfully with families of all walks of life. Acting as a liaison between funeral homes, city and government offices, medical facilities and offices, and any other assistance needed to support a family in their time of crisis and need. When Danielle is not at work she is cheering on her children in whatever sports they participate in. Danielle also enjoys spending time with her family and many close friends, especially her husband of 12 years Jamal and their blended family. Reach Danielle at danielle[at]ldbpeaceinstitute.org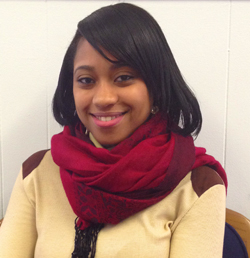 Alexandra A. Chery, Program Coordinator. Since the murder of her brother Louis in 1993, Alexandra knew the pain of losing a brother or sister to murder was different than any other kind of pain. In elementary school Alexandra realized she was not the only person in her school who lost a sibling to violence. With the guidance of her parents and support from teachers, she inspired the development of a unique group that created a space for sibling survivors of homicide victims. Since then, she has continued to develop and implement other survivor leadership groups for youth around Boston in her role at the Peace Institute. As the new Family Support Coordinator under the Intergenerational Justice Program, Alexandra will be providing the victim's families a wealth of knowledge on the legal system and parole process. She will continue to offer additional support for healing and reconciliation. When Alexandra is not at work she loves spending time with her family, especially her son Paris Alexander. During her leisure she reads books and journals about her spiritual journey. Alexandra hopes to travel with her son, Paris to a different place every year. Contact Alexandra at alexandra[at]ldbpeaceinstitute.org.
 
Britta Chidester, Project Manager.  Originally from southern Utah, Britta came to Boston for her graduate work.  In May 2013, she graduated from UMass Boston with an MA in Applied Sociology. Britta grew up with dreams first of being James Bond, and later with dreams of saving the world in a more realistic and responsible way. Issues of inequality both locally and globally are of special interest to her, especially as they intersect with issues of race. Sociology called to her as the means to study the root causes of inequality while gaining the skills necessary to analyze and quantify these issues. She started at the Peace Institute as a research assistant during her second year of graduate school and never left.  Britta also loves to cook and spending time with family and friends. Reach Britta at britta[at]ldbpeaceinstitute.org.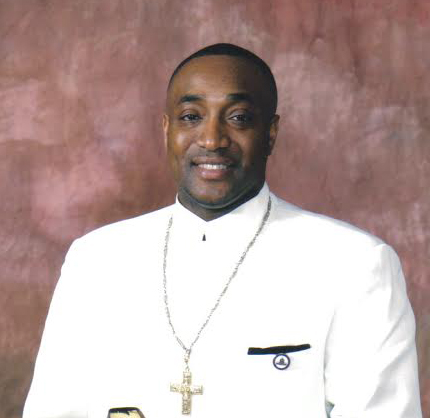 Rev. Wayne S. Daley, Training and Technical Assistance Coordinator, was born on the island of Montserrat in the West Indies. Rev. Wayne has 12 years of management experience and 16 years of experience in the insurance industry.  He served for 8 years in the Army/National Guard, and is a Gulf War veteran. Rev. Wayne is part of the Little Simms-Redfearn Department of Evangelism; the Caribbean International Ministry and the Richard Allen Brotherhood.  He was appointed the Minister to Men in Oct. 2005; appointed the assistant to the Sr. Associate Minister in 2008 and then appointed the Sr. Associate Minister in 2014.  He was an active participant with the Boston School Police Unit in an initiative called "Operation Homefront."  Rev. Wayne served as the Re-Entry Coordinator for the Boston Ten Point Coalition in a program called the Boston Reentry Initiative out of the Suffolk County Sheriff's Department.  He also served as the Community Relations Director, where he trained churches how to establish a presence in their community, and he organized the Informational Breakfast Meetings where city leaders came together to share resources and establish collaborations to address city-wide concerns.  He is a certified recovery coach (ATR) and recently completed the Community Chaplaincy training. He is a Chaplain for the Sheriff's Department and is pursuing a Masters of Divinity at Andover-Newton Theological School. 
Reach Rev. Wayne at wayne[at]ldbpeaceinstitute.org. 
 
Milton W. Jones, Director of Operations, was born and raised in Boston and relocated to Leominister, Massachusetts. Upon losing a loved one to addictions, Milton went on to attend Fitchburg State College where he studied to become an addiction counselor and worked in that capacity at various health care settings in the areas of case management, group facilitation, and individual mentoring to both youth and adults. Milton came to the Peace Institute in 2007 as a survivor of two brothers and a step-son.  With a strong spiritual foundation, and a humble disposition, he understood and embraced the organizational mission and continues to exhibit a dedication for the work, a compassion for the people it serves and a passion for the community at large. For the past 5 years Milton has been also invloved with a community re-entry preparation program at Plymouth County Correctional Facility and serves on the Board of Directors of SPAN, a nonprofit re-entry program, and is part of the Board Program Committee of the American Friends Service Committee. Contact: milton[at]ldbpeaceinstitute.org 
Janice Johnson, Survivor Outreach Services Advocate, was born in Boston has been involved with the Peace Institute since 2006 when the Peace Institute helped her heal over the death of her brother Eric.  After engaging in many of their services,  and becoming spiritually attuned with self she partnered with the institute to facilitate workshops for survivors through her own non-profit organization The Doll House Corporation & The Self Love Recovery Initiative that help build self-esteem in women and girls impacted by grief, homelessness, incarceration and drug addiction. Janice has over 30 years experience as an Early Childhood Educator and EEC Directors Mentor and is a committed volunteer in her community. She serves on the board of directors for Family DayCare Incorporated a non profit childcare agency that support family childcare educators in Massachusetts. One of her greatest hobbies is that of a poet.  As a poet she performs at different venues in the community educating members about social injustices. When she is not working in the community she is the proud caretaker of her 12  year old granddaughter Jay'Lana who she keeps engaged in activities like dance and guitar. Contact: janice[at]ldbpeaceinstitute.org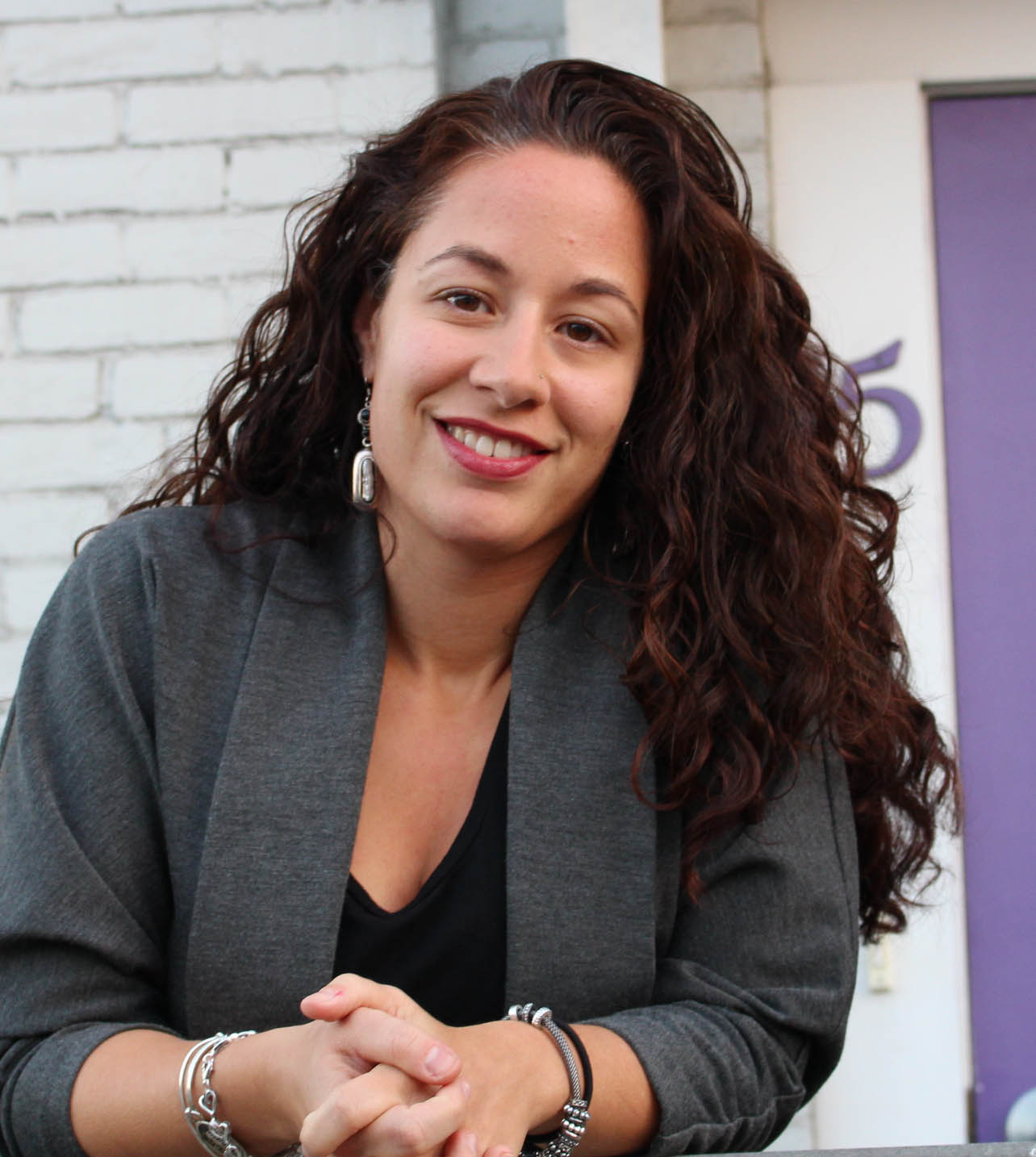 Rachel Rodrigues, Director of Programs, graduated from Framingham State College as a member of the Sociological Honors Society of America. She has a Bachelor of Arts Degree in Sociology and a minor in History.  Rachel interned at the Louis D. Brown Peace Institute as a senior in college, assisting with the Annual Mother's Day Walk for Peace and a Memorial Bus project. The Louis D. Brown Peace Institute was founded in 1994 and serves as a center for healing, teaching, and learning for families and communities impacted by murder, trauma, grief, and loss.
After graduation Rachel continued to volunteer at the Peace Institute.  Having experienced a traumatic loss in her own family as a teenager, she was drawn to the work of the Peace Institute.  She was eventually hired to serve as Program Coordinator for a program called Massachusetts Mothers on the Move (M'MOMs). M'MOMs was a support group for mothers whose children are incarcerated that offered training and empowerment.  She has also been trained as a VISIONS Inc. Consultant to facilitate workshops around issues of racism, oppression and communicating across cultural differences. 
As Director of Programs at the Peace Institute, Rachel oversees all of the programs at the organization. She has worked closely with schools and communities to implement the Healing and Leadership curriculum like Peacezone that give principals, teachers, and community members the tools to help their youth deal with and heal from trauma, loss, and grief.  Since 2007, Rachel has been providing the PI's Survivor Outreach Services to families of homicide victims in the greater Boston area and providing training to service providers on the Peace Institute's Survivor-Based Tools and Techniques. Contact: rachel[at]ldbpeaceinstitute.org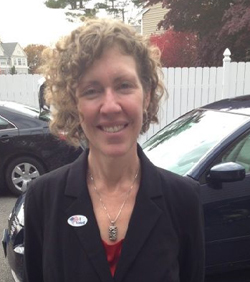 Alethea Pratt, Executive Assistant to CEO, provides administrative and organizational support on a part-time basis. She is a resource for scheduling and making connections with the organization. With a background in both office administration and the helping professions, she has a strong understanding of, and appreciation for, the work of the Peace Institute. Alethea hopes for a world in which all people can see, appreciate and respect the value in every other person's life. Outside of work, she enjoys traveling, or at least dreaming about it; spending time with her family and in the kitchen; and being involved in her daughter's school. Reach Alethea at alethea[at]ldbpeaceinstitute.org.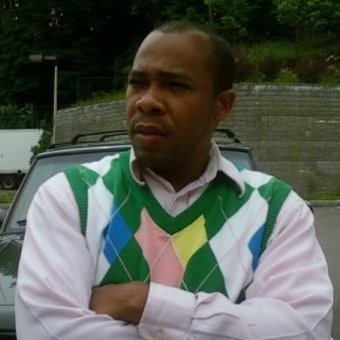 Shahi Smart, Sr., Survivor Outreach Services Advocate, was born and raised in Boston Massachusetts. Shahi has worked mentoring and advocating on behalf of at risk and under served youth since the age of 14. He is a champion for the cause of saving our youth. He has experience in providing services to families involved with both the Department of Children and Families and the Department of Youth Services. His most recent work includes 7 years of working as a Therapeutic Mentor for families receiving In Home Therapy Services, as well as volunteering and mentoring youth in his spare time, a passion for which he continues today. Reach Shahi at shahi[at]ldbpeaceinstitute.org.
Shakita Stafford, Bookkeeper, was born and raised in Dorchester, MA. She first became involved with the Peace Institute in 2009 after coming to order memorial buttons for a loved one. While attending UMass Boston to obtain her bachelor's degree, Shakita returned to the Peace Institute and joined the Director of Operations Milton Jones after qualifying to become his one and only intern. She learned more than she could have imagined and had the opportunity to apply what she learned in the classroom to her hands-on experience at the Peace Institute. From day one, she loved not only the staff but the wok environment as well. Shakita truly admires all the work and effort put forth by the Peace Institute staff towards making a difference in the community. Her career goal was to become a staff member of the Peace Institute. She says, "I will always be forever grateful for the tools and knowledge I ascertained after becoming a part of the Peace Institute.  I am proud to say that I achieved my career goal and have been a Peace Institute employee as of January 2017 as their Bookeeper." Contact Shakita at shakita[at]ldbpeaceinstitute.org.